REACHING EVERYONE, EVERYWHERE
Reaching new subscribers is becoming more and more challenging, as only the most remote locations and lowest-ARPU subscribers remain uncovered. Consequently, operators seeking expansion face low-ROI business cases. That was before the GSM-EDGE Superfemto. NuRAN's highly integrated picocell solution dramatically decreases both CAPEX and OPEX, turning even the most challenging sites into profitable deployments.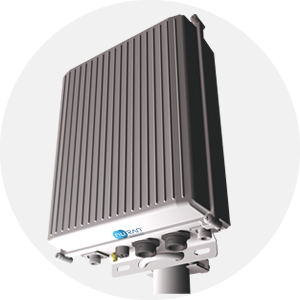 NuRAN Wireless introduces the GSM LiteCell, the world's most affordable, lowest power consumption, and easiest to deploy GSM-EDGE Micro-BTS. Specifically designed to reach the next billion mobile subscribers, the GSM LiteCell opens a whole new world of possibilities, for low density, low income, and remote populations.
Applications
Rural coverage

Roadside coverage

Low density villages

Remote sites

Third-world / developing countries

Private networks